Please consider a donation to Kitty Connection to help subsidize our medical, food and other costs related to our rescue and adoption efforts. We are an all-volunteer organization where 90% of your dollars donated go to the care of the animals.
Kitty Connection is a 501(c)(3) non-profit organization. All or part of your gift may be tax deductible as a charitable contribution; please check with your tax advisor. You may direct your donation toward our efforts on behalf of cats or dogs. If you have a preference, please indicate the target of your donation in PayPal after you click the Donate button.

If you would like to set up monthly contributions using PayPal, please fill out the form below.

You can also donate by check made payable to Kitty Connection Incorporated. Please send your check to:
Kitty Connection Incorporated
PO Box 559
Medford MA 02155
Please note on your check if you have a preference as to where to target your donation.
Help with medical costs: Many cats needing extra medical care can be a huge financial strain on our organization. It is important for the animals to get the needed care and we look for individuals able to help with donations when necessary.
Senior Pet Program: Due to age-related illnesses and health conditions generally, senior cats and dogs require more medical attention than when they were young, frisky kittens and pups. As a non-profit animal rescue group, we rely on the generosity of caring people to help supplement these costs. You can help by making a tax-deductible contribution toward our Senior Pet Program. You can also designate whether your contribution is to be used toward our senior cats or toward our senior dogs.
TNR (Trap/Neuter/Return): Help continue the Trap/Neuter/Return programs that are desperately needed by making a donation toward TNR. Help us stop the reproduction of unwanted cats who live with disease, hunger and fear every day. Learn more about our TNR program here.
Remember that many employers will match your donation amount – check with your employer and see if they will!
Other Ways to Support Kitty Connection
Donate a thundershirt to keep our dogs feeling safe! Size 40-65 lbs requested. Visit adoptashelter.com and shop at hundreds of stores through their Shop Online portal. A percentage of your purchases will benefit Kitty Connection… and at no cost to you! So why venture out into those cold winter days or those hot and humid days of summer when you can shop at hundreds of stores from the comfort of your own home, save money, and most importantly, help animals! Make Kitty Connection your cause on iGive.com and shop your favorite stores. A percentage of what you spend (3% on average) is donated to your chosen cause. Visit goodshop.com and earn up to 20% in donations for Kitty Connection!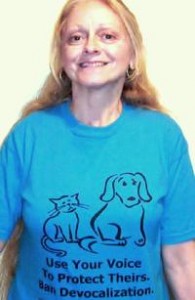 Be Their Voice! Wear the tee that helps animals in two ways. You'll protect dogs and cats by getting the word out about devocalization—the cruel act of cutting vocal cords to suppress an animal's voice. And proceeds from the shirts will benefit Kitty Connection. They're available in a range of great colors (Teal, Light Green, Sapphire, Red, Iris, Stone Blue) and sizes (adult: S, M, L, XL; youth: M, L). $12.00 for one shirt; $10.00/shirt for orders of 3 or more shirts any time. Add $3.00/shirt shipping and handling. Save On Shipping: Pick up your order at the Kitty Connection meet and greet event nearest you. Please send your order and a check payable to Kitty Connection, PO Box 559, Medford MA 02155. Be sure to include your mailing address or let us know if you'll pick up your order. Purchase goodies: Kitty Connection is selling candy for $1-$2 and infants' hats from $3-$5 at their main location and at adoption events. Proceeds will benefit our cats and dogs who need immediate medical attention.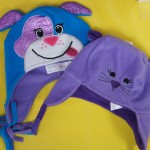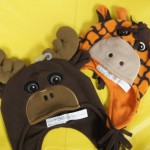 If you can't make a monetary donation…
We welcome contributions of items on our wish list. We can always use:
Postage Stamps
Paper Towels
Canned Cat Food
Feline Pine Pellets
Grain Free Natural Balance Dry Dog Food
Pet Supplies Plus Gift Card
At this time, no sheets or blankets are needed.

Donations can be dropped off at Kitty Connection's bin at Pet Supplies Plus in Fellsway Plaza, Medford, Massachusetts. You can also mail them to us at Kitty Connection Incorporated, PO Box 559, Medford MA 02155.
We have many volunteer opportunities as well. We and our animals will be grateful for your support!
Thanks to our donors!
Kitty Connection is grateful to the following donors for donating their time, facilities, expertise, money and/or products to Kitty Connection for our animals!

Happy Hounds Pet Salon
Pet Supplies Plus
Salem Food Tours

Thank you for your support!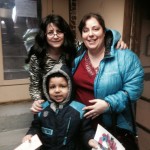 Dax had a birthday party for turning 6. He picked St. Jude's Hospital for Children and Kitty Connection to receive donations in lieu of birthday presents. Thank you, Dax!