Please note that dogs are usually not at the adoption events listed on our calendar. Contact us to make an appointment if you would like to meet one of our available dogs.
Hi, Dog Lovers! We hope you will consider adopting a dog you see here. If you rent your home, you must provide a signed letter from your landlord stating that you are allowed to have pets on the leased premises. If you own your own home, you must provide a copy of your tax bill or other evidence of ownership. It is important to us that our dogs find forever homes and not be abandoned or surrendered unnecessarily. We look forward to hearing from you!
Please read the things you need to know before you adopt. Save time – complete an adoption agreement and submit it with your inquiry about any dog.
Can't adopt a dog but want to foster one or volunteer? You can download our dog foster application or our volunteer application to get started.
Available Dogs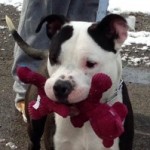 Kimba
-
Watch my videos below! My name is Kimba and I'm a 68 lb., 3 year old, black and white, male, American Staffordshire Terrier. I haven't had an easy life. I was given away twice by the time I was 2. I've experienced some abuse in my life that makes me leery of unfamiliar people. One … Continue reading

"Kimba"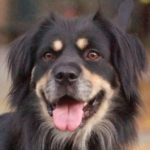 Tyson
-
My name is Tyson and I am a male, 4 year old "Chow-Rottie" mix. I have a very strong "Chow" personality  in that I am very dedicated to my "leader of my pack". I am a well trained dog and I walk great on a leash.  I am very lovable and affectionate and I love … Continue reading

"Tyson"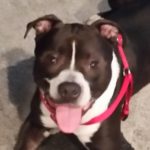 Vince
-
My name is Vince and I am a pit bull. My owner has had me since I was 10 weeks old. I am great with kids and other dogs that are not the size of cats. I  have been around a cat, the cat didn't want anything to do with me.  I am extremely friendly … Continue reading

"Vince"
Courtesy Posts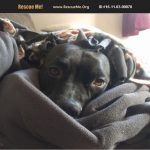 Gator
-
Gator is ready to be part of your family! Gator is a loving, gentle and well-behaved male pit bull who is ready to find his forever family. At two years old, Gator's first few years haven't been very stable, but he's full of love. He is the ultimate snuggler- at his happiest curled up with … Continue reading

"Gator"